Traditional Vs Virtual Education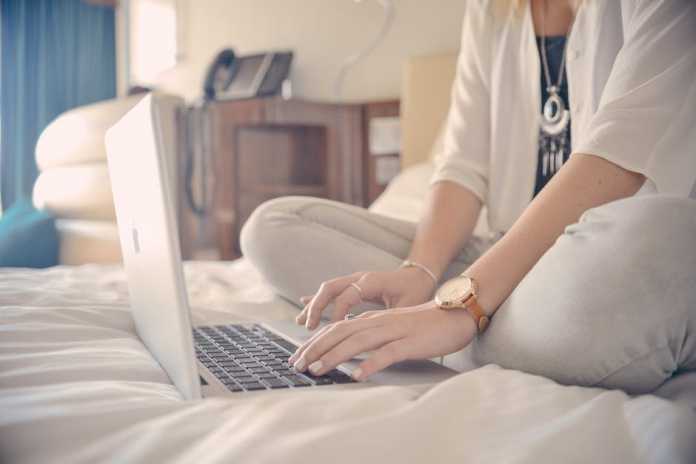 Repost - 28, Aug 2019
Its one thing to learn how to make an apple pie by watching an online tutorial and a whole other process when trying to obtain a diploma online, being self taught has never been easier than it is today and being able to access classrooms right from your bed is a great luxury in […]
Its one thing to learn how to make an apple pie by watching an online tutorial and a whole other process when trying to obtain a diploma online, being self taught has never been easier than it is today and being able to access classrooms right from your bed is a great luxury in the age of the internet.
Lots of people take online classes and courses to gain credentials while maintaining busy lifestyles. Single parents, professionals that cant quit their day jobs and anyone else that might not have the option to pursue education full time can rely on e-learning and online courses to further their skill set.
Across India and the world, many universities and colleges offer online courses in multiple disciplines. Top schools like University of Illinois at Urbana Champaign and Symbiosis University in Poona offer MBA courses that can be pursued exclusively online. In many ways virtual education can seem less authentic than traditional classroom education due to lack of in class and group participation, but it does give the students the flexibility to customize their schedule and learning process.
Students that are introverted and uncomfortable with public settings can thrive in the one on one format of virtual education.
Additionally pursuing a distance-learning/virtual course while working a full time job or fulfilling other responsibilities displays perseverance and dedication on the student's part. While a virtual degree might not substitute a traditional one entirely, if utilized properly can be helpful in propelling the student's career forward.
Most e-courses are conducted via video conferencing interfaces, chat sessions and email. Many students in traditional college set-ups also opt for e-courses during summer and winter breaks to make up extra credit. A typical virtual learning class at the college level can be conducted on a university provided website where multiple students can log on at the same time. Via video conferencing and chat groups, tutors and students can share case studies, presentations, research papers and other learning material to view and study. Online tests help teachers to evaluate the students work and many teachers lean towards providing e-books and reading materials making the option of virtual learning affordable for perspective students. Through this method students also save the fee for room and boarding, commuting back and forth and other living expenses that are attached to a traditional college experience, making it a cost effective option for students who have the desire to study but may not have the budget for the same.
Colleges in India that offer distance learning and virtual diploma courses are Sikkim Manipal University, Amity University, Annamalai University and MDU Rohtak among others. Internationally colleges from Australia to the United States offer virtual education options, that in most cases are accessible to students from anywhere in the world. The courses offered in this format range from fashion design to business administration, to Master in TESOL (English to Speakers of Other Languages) and can help those who have work experience in the field to receive additional academic credibility.
Lots of career paths require real world skills that are difficult to teach online and virtual education is limited to communicate theoretical knowledge. It could be possible to remember the recipe for apple pie by reading it over and over, but that doesn't guarantee the ability to be able to bake the actual pie.
Real world experience alongside education is the ideal combination, and in that respect it is hard to assume that a virtual degree could replace a traditional one. But it is also safe to assume that for those that have a traditional degree at the high school or undergraduate level along with work experience can only benefit from an additional virtually acquired degree.